USB flash drive style ocean 304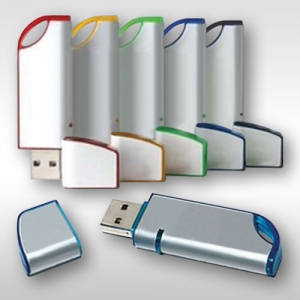 On the Ocean USB Drive 304 your logo can be printed on both sides of the housing. You can choose from a variety of colors. This USB stick has a 38x12mm plastic imprint area which can be customised with your brand logo or slogan. Key Rings are also available with this model.
Size: L x W x H - 49mm x 15mm x 4mm
Imprint area: 38 mm x 12mm
Material: Plastic
Memory capacity: 1G, 2G, 4G, 8G, 16G or more
We offer custom printed, branded promotional products with free shipping to Bulgaria, Greece, Romania, Italy, Croatia, Hungary, Poland, Austria, Belgium, Czech Republic, Denmark, Estonia, Finland, France, Germany, Ireland, Latvia, Lithuania, The Netherlands, Poland, Portugal, Slovakia, Slovenia, Spain, Sweden and the United Kingdom for all orders above 500 EUR
If you want to order your customized branded products, please specify quantity, logo colors and the imprint size.