Europe Promotional items suppliers contacts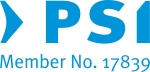 Maksoft is a leading promotional items supplier in E.Europe. Brandit - Online .EU is a Maksoft webshop.
Offering a wide range of highly customizable promotional products and merchandise, including promotional pens, giveaways, and branded items, our website provides businesses in Europe with free delivery, helping them effectively market their brand and gain visibility in the competitive market.
If you want to send your inquiry and order for promotional products and items please fill the form bellow.
Maksoft contacts
E-mail: [email protected]
Address:
150 Vassil Levski Blvd., 1000 Sofia, Bulgaria
Tel./fax:
+359 2 846 46 46
+359 888 846 006
We offer custom printed, branded promotional products with FREE shipping to Germany, France, The Netherlands, Hungary, Poland, Austria, Belgium, Italy, Croatia, Czech Republic, Bulgaria, Greece, Romania, Slovakia, Slovenia, for all orders above 500 EUR and a low cost flat rate delivery to Denmark, Estonia, Latvia, Lithuania, Spain, Portugal, Sweden, Finland, Ireland and Malta. If you want to order your customized branded products, please specify quantity, logo colors and the imprint size.