Europe Promotional items suppliers contacts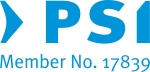 Maksoft is a leading promotional items supplier in E.Europe. Brandit - Online .EU is a Maksoft webshop for clients in Central and East Europe.
If you want to send your inquiry and order for promotional products and items please fill the form bellow.
Maksoft contacts
E-mail: [email protected]
Address:
150 Vassil Levski Blvd., 1000 Sofia, Bulgaria
Tel./fax:
+359 2 846 46 46
+359 888 846 006
We offer custom printed, branded promotional products with free shipping to Bulgaria, Greece, Romania, Italy, Croatia, Hungary, Poland, Austria, Belgium, Czech Republic, Denmark, Estonia, Finland, France, Germany, Ireland, Latvia, Lithuania, The Netherlands, Poland, Portugal, Slovakia, Slovenia, Spain, Sweden and the United Kingdom for all orders above 500 EUR
If you want to order your customized branded products, please specify quantity, logo colors and the imprint size.