USB Heart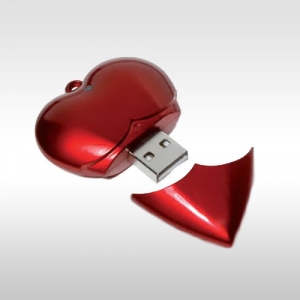 Heart-shaped USB flash drive suitable for either a personal or a corporate promotional gift. 
Size: 45mm x 40mm x 10mm.
Available in red.  
Bear in mind that the logo must be divisable in account of the fact that the USB drive must be opened when used. 
We offer custom printed, branded promotional products with free shipping to Bulgaria, Greece, Romania, Italy, Croatia, Hungary, Poland, Austria, Belgium, Czech Republic, Denmark, Estonia, Finland, France, Germany, Ireland, Latvia, Lithuania, The Netherlands, Poland, Portugal, Slovakia, Slovenia, Spain, Sweden and the United Kingdom for all orders above 500 EUR
If you want to order your customized branded products, please specify quantity, logo colors and the imprint size.