Pen Elite 9001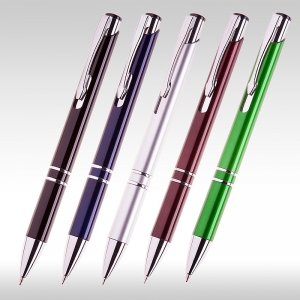 Pen Elite 9001 is available both plastic and metal.
The design of the pen makes it sustainable and preferred for promotional purposes.
Article
Status
SKU
Quantity
Price
Pen Elite
-
x9001
1
0.30
We offer custom printed, brander promotional products with free shipping to Bulgaria, Greece, Cyprus, Romania, Italy, Croatia, Austria, Belgium, Czech Republic, Denmark, Estonia, Finland, France, Germany, Hungary, Ireland, Latvia, Lithuania, The Netherlands, Poland, Portugal, Slovakia, Slovenia, Spain, Sweden and the United Kingdom for all orders above 300 EUR
If you want to order your customized branded products, please specify quantity, logo colors and the imprint size.