USB Pille RMU 138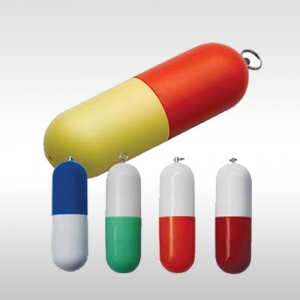 Pillenförmiger USB-Speicherstick Modell RMU 138. Die einzigartige Pillenform öffnet sich und zeigt ein USB-Flash-Laufwerk. Es ist ein perfektes Werbegeschenk für Gesundheitsdienstleister und Pharmaunternehmen.
We offer custom printed, branded promotional products with free shipping to Bulgaria, Greece, Romania, Italy, Croatia, Hungary, Poland, Austria, Belgium, Czech Republic, Denmark, Estonia, Finland, France, Germany, Ireland, Latvia, Lithuania, The Netherlands, Poland, Portugal, Slovakia, Slovenia, Spain, Sweden and the United Kingdom for all orders above 500 EUR
If you want to order your customized branded products, please specify quantity, logo colors and the imprint size.