USB-Stick - Schlüssel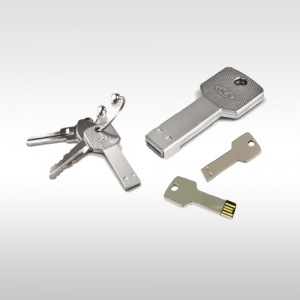 USB-Stick-Schlüssel. Kann leicht mit einem Schlüsselbund mit dem Rest Ihrer Schlüssel getragen werden. Unglaublich praktisch. Das Key Drive ist mit einem speziellen Micro-USB-Chip ausgestattet, um eine Feinheit zu erzielen, die mit einem normalen Schlüssel vergleichbar ist.
Es ist ein ausgezeichnetes Werbegeschenk für Immobilienunternehmen, Autohäuser, Schlosserunternehmen und Studios, Bauunternehmen, Hotels und Tourismusagenturen.
Das Unternehmen führt eine begrenzte Menge des Schlüsselantriebs. Bestellungen über 100 gehen mit Chips von 12М, 1G, 2G, 4G, 8G oder 16G.
We offer custom printed, branded promotional products with free shipping to Bulgaria, Greece, Romania, Italy, Croatia, Hungary, Poland, Austria, Belgium, Czech Republic, Denmark, Estonia, Finland, France, Germany, Ireland, Latvia, Lithuania, The Netherlands, Poland, Portugal, Slovakia, Slovenia, Spain, Sweden and the United Kingdom for all orders above 500 EUR
If you want to order your customized branded products, please specify quantity, logo colors and the imprint size.