Leder USB Drive Diplomat 544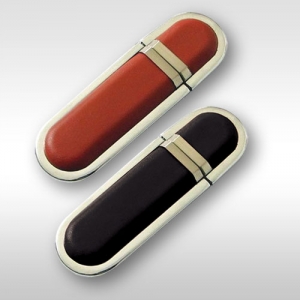 Der Leder-USB-Stick Diplomat 544 sieht raffiniert und elegant aus. Das Lederfinish mit metallischen Elementen verleiht dem Flash-Laufwerk ein luxuriöses Gefühl. Ihr Logo kann durch Siebdruck oder Lasergravur auf das Flash-Laufwerk gedruckt werden.
Size: L x W x H - 80mm x 26mm x 19mm
Material: Leather with metallic elements
Speicherkapazität: 1G, 2G, 4G, 8G, 16G or more
We offer custom printed, branded promotional products with free shipping to Bulgaria, Greece, Romania, Italy, Croatia, Hungary, Poland, Austria, Belgium, Czech Republic, Denmark, Estonia, Finland, France, Germany, Ireland, Latvia, Lithuania, The Netherlands, Poland, Portugal, Slovakia, Slovenia, Spain, Sweden and the United Kingdom for all orders above 500 EUR
If you want to order your customized branded products, please specify quantity, logo colors and the imprint size.